Founder, proprietor and full-time coach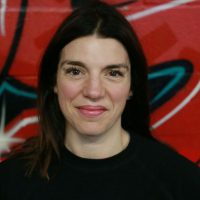 I have always had a passion for good food and a love of helping others. Cooking was something I was meant to do. Moving is how I cope with life. Combining both my love for fitness and fuelling my life optimally is how this all got started. I founded PowerUp Nutrition in 2016 and and it has been an amazing ride since of coaching and helping others fuel their lifestyle and reach their goals.
I have always been active, but never trained like a serious athlete until discovering marathon running in my early 30's. Over the course of 5 years I ran 7 marathons and over a dozen half marathons in various cities across North America. My athletics pursuit eventually led me to discover CrossFit in 2008 which has become my sport of choice ever since. Coming off long endurance training I quickly discovered the important link between food and performance. This led me on a journey to find the optimal nutritional balance so that I could eat, perform, and look the way I wanted. I tried many things along the way until ultimately discovered flexible eating in the summer of 2015. The program felt right, was sensible, and the results were real and measurable. 3 years later this is still the most sustainable and balanced approach I found.
Excited to continue to see the company growing now and see how many lives we can touch.
Qualifications
CF level 2 certified coach
Level 2 eat to perform coach
Precision Nutrition Level 1
CanFitPro Personal training specialist
Accomplishments
CrossFit Games Sectional 2010
CrossFit Games Team 2010
CrossFit Games Regional Team 2011-13, 2016
CrossFit BC master Challenge winner 2015,2016
CrossFit Fraser Valley Throwdown Master 40+ winner 2016, 3rd place 2016
CanWest Games 40+ 3rd place 2017, 40+2nd place 2017, 45+ 1st place in 2018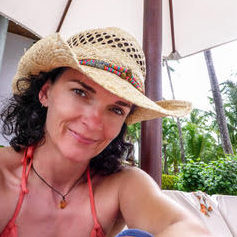 Kate has been active her entire life. As a youngster she was a competitive sprinter and figure skater which she continued into her late teens. Her twenties were taken over by a career in advertising where she suddenly found herself working long hours and struggling to find balance in both keeping active and eating a healthy diet. Weekend excursions snowboarding, mountain biking and indoor climbing kept her somewhat active still but not at the level she was previously use to. Next came motherhood and a whole new need to find balance for not only herself but also these young humans she was responsible for shaping.
In 2009 she was introduced to CrossFit and had finally found something that fit into her busy life. From the CrossFit community she was introduced to the Paleo lifestyle and began making more and more changes to both her and her families eating habits. By 2014 Kate was finding the lack of carbs challenging to fit in with her more and more competitive CrossFit goals and turned to flexible eating through macros. From there she turned to Annie Tasaka for more guidance and was inspired to train to become a nutrition coach herself.
Kate lives in Vancouver, BC and still works as a freelance photographer and graphic designer while pursuing her "for fun" CrossFit career.
Qualifications
Precision Nutrition Level 1
2015 CrossFit Games Masters Qualifier 45-49 years 43rd in the world
2015 CrossFit BC Masters Challenge 40-49 years 2nd place
2016 CrossFit BC Masters Challenge 40-49 years 2nd place
2017 CrossFit BC Masters Challenge 40-49 years 3rd place
2018 CanWest Games Masters 45-49 years 3rd place
"Power Up Nutrition completely changed the way I look at food. As a coach, Annie is encouraging, knowledgeable and most importantly a friend."
All Testimonials